G/FORE's Spring/Summer footwear collection boasts an eye-catching line-up of men's and women's styles in a variety of classic and street-inspired designs.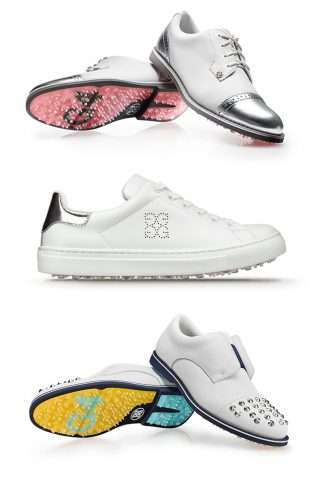 Inspired by the concept of 'Irreverent Elegance', the new range from the California-based company was designed by G/FORE founder Mossimo Giannulli, and features enhanced versions of its popular Disruptor and Gallivanter models. These are in addition to an array of new styles that showcase modern designs, premium detailing, superior performance, and the perfect mix of street and style.
"At G/FORE we are driven by an incredible passion for the game of golf and a relentless desire to push the boundaries of footwear styling and performance as well as bringing the most relevant street fashions, premium fabrics and colours to the fairways," commented Giannulli."Our SS19 collection is our most complete footwear range to date, with an array of new detail-obsessed styles that will appeal to a wide variety of golfers across the international markets, with luxurious fabrics and performance-driven technologies that perform on and off the course."
Models from new range have RRPs between £159-£179 and are available to purchase at www.gfore.co.uk and selected retailers across the UK & Europe.