Callaway Golf's new range of Mavrik drivers, fairway woods, hybrids and irons has been enhanced by the use of an advanced supercomputer that enabled the company's R&D team to use artificial intelligence and machine learning to design wide-ranging features and technologies that have been incorporated across the entire line-up.
Dr Alan Hocknell, Callaway's Senior Vice President of R&D, said: "We've consciously adopted a maverick's rebellious and disruptive spirit to aid in our pursuit of better-performing equipment. Using A.I. is a great example of that approach. Since we started using A.I. to help us design better golf equipment, we've increased our understanding of its capabilities and power. That's helped us to create innovative new features and technologies, like those in MAVRIK equipment, that defy convention and promote performance beyond the golfer's expectation. As we embark on a new decade, we're confident in our ability to use A.I. to continue pushing boundaries through innovation."
MAVRIK DRIVERS

Mavrik drivers, which are offered in Standard, Sub Zero and Max models, feature Callaway's new Flash Face, which was designed by AI, and offers a more expansive area that works in conjunction with Jailbreak Technology to deliver ultra-fast ball speeds
Each driver's face is designed to work with the individual specifications of each head – size, shape, CG location, footprint, internal weighting – to maximise distance. The Flash Face is made from a new and stronger material called FS2S titanium, which allows the ultra-thin design to stand up to the stress of impact, allowing Mavrik drivers to maintain fast ball speed without compromising clubface integrity.
AI was also employed to create a new internal rib system designed to more efficiently control impact vibration to promote more satisfying sound and feel, while a new T2C triaxial carbon crown is significantly lighter to raise MOI and forgiveness.
The Mavrik Standard driver is designed to appeal to a wide range of players. The 460cc head's internal and external weighting includes a single, fixed 5g weight positioned at the sole's back-centre, to promote mid-level spin and a moderate draw bias. It is available in 9°, 10.5° and 12· lofts.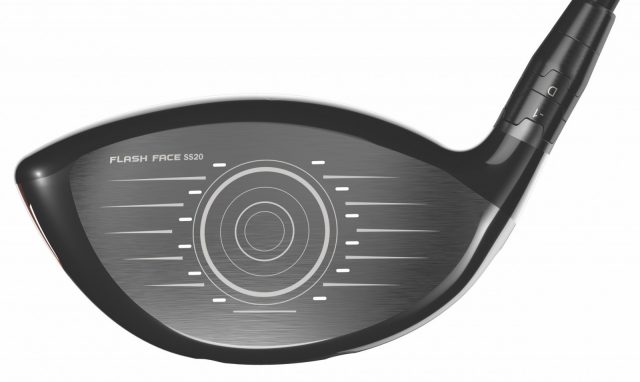 The Mavrik Sub Zero driver offers a combination of fast ball speed, low spin and high MOI. The slightly smaller head (450cc) features two interchangeable screws in the front and back, 14g and 2g, to promote changes to launch angle and spin-rate. It has a neutral ball flight bias and the lie angle is slightly flatter compared to the Standard and MAX models. It is available in 9° and 10.5° lofts.
The Mavrik MAX driver combines extremely easy launch with slice-fighting weight distribution courtesy of two interchangeable weights, 14g and 2g, positioned in the sole near the heel and centre-back. Installing the heavier weight in the heel creates maximum draw bias; installing it in the back creates maximum MOI. Available in 9°, 10.5° and 12° lofts.
RRP: £469. On sale from January 23.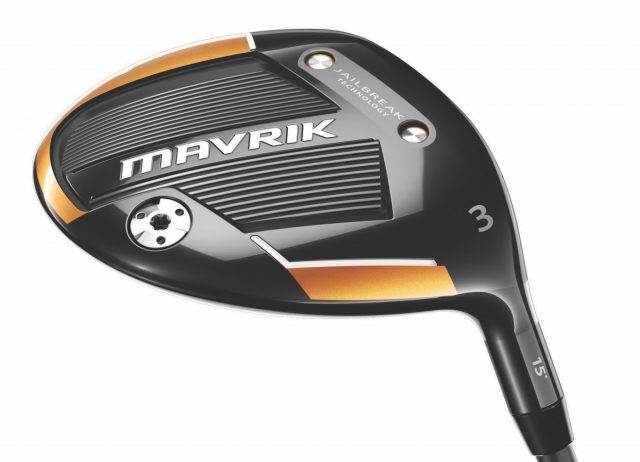 MAVRIK FAIRWAY WOODS
Also offered in Standard, Sub Zero and Max designs, the Mavrik fairways feature the same Flash Face technology featured in the drivers that is fine tuned for each loft to work specifically with the size, shape, CG location of that particular head to promote the optimum, distance-enhancing combination of speed and spin.
The faces are made maraging steel to provide added strength and resilience, while an enhanced Face Cup and Jailbreak Technology combined to provide speed and distance across the face.
The Standard model (3+, 3, 4, 5, 7) features a large and expansive hitting area that is designed for a high launch with a flat trajectory. The Sub Zero model (3+, 3, 4, 5)boasts a tighter leading edge to create more workability, while the MAX model (3+, 3, 4, 5, 7, 9, 11) features a lowered leading edge to provide better performance on shots that are hit lower on the face.
An interchangeable weighting system provides golfers with options to optimize launch angles, spin rates and bias settings. Shaft options include UST, Project X and Aldila, along with premium Golf Pride grips.
RRP: £269. On sale from January 23.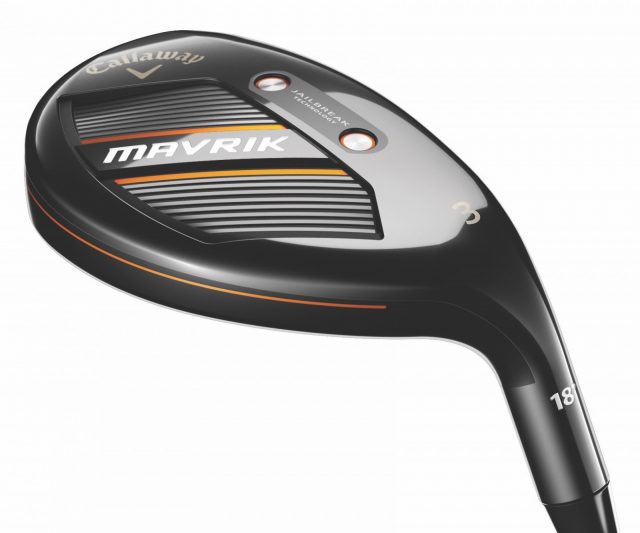 MAVRIK HYBRIDS
Offered in Standard, Pro, Max and a women's Max-W model, Callaway made use of A.I. to develop a different face design for every mode and loft to promote an optimal combination of speed, launch angle and spin rate in every club.
That, combined with high MOI and optimised CG locations, gives each hybrid an combination of easy launch, fast ball speed and long distance. Additionally, these are the first Callaway hybrids to feature a fully optimised Flash Face, which is better at delivering fast ball speeds across an exceptionally large area.
The Standard hybrid (3, 4, 5, 6) is mid-sized with a squared off toe, designed to seamlessly transition into any iron set. The MAX (3, 4, 5, 6, 7, 8) has a similar shape to the Standard, but boasts a larger body and deeper centre of gravity, creating higher MOI for more forgiveness. The Pro (2, 3, 4, 5) has a compact head shaped more like a fairway wood, with a cambered sole. This promotes the kind of neutral ball flight preferred by better players and Tour pros. One women's MAVRIK Hybrid model is available, MAX-W.
RRP: £249. On sale from Feb 6.
MAVRIK IRONS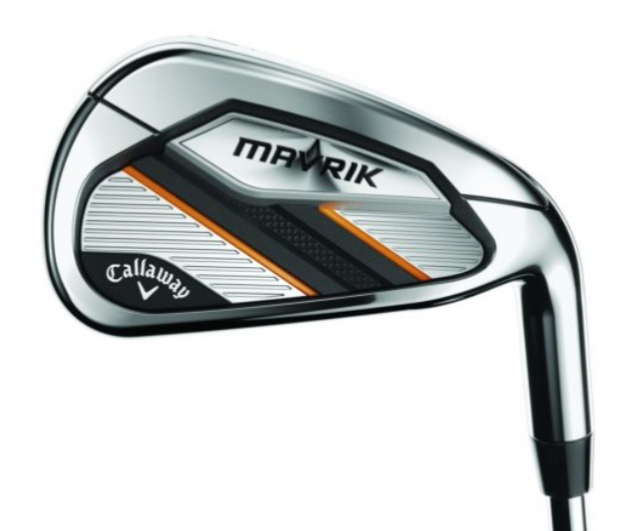 The Mavrik irons feature a new Flash Face Cup designed by A.I. to work with each individual head's size, shape, CG location and loft designation to promote distance and control throughout the set, creating a significant boost in ball speed.
Callaway's proven Tungsten Energy Core optimises performance with custom tungsten weights, precisely and positioned within the head, to optimise launch and trajectory. Callaway has also included proprietary Urethane Microspheres, its premium technology that creates unmatched feel and incredible speed. Over one million microspheres are strategically placed into each clubhead to absorb unwanted vibration while maximising COR. The result is an unparalleled combination of fast ball speed and phenomenal feel throughout the set.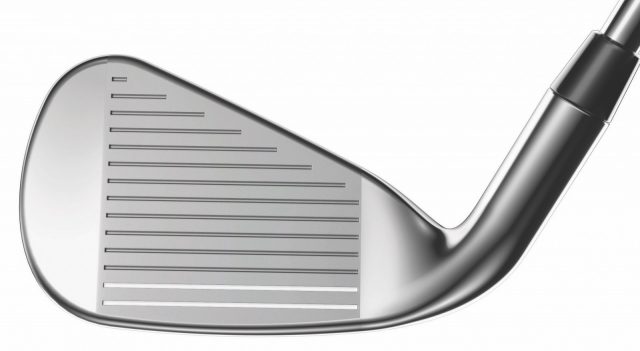 The use of A.I. also allowed Callaway to enhance the performance characteristics of each face. In the long irons, the faces are designed for launch and speed, while in the mid-irons the faces are engineered for speed and spin consistency. Lastly, in the short irons, the faces are optimised for spin and precision to promote pinpoint shot-making.
Mavrik irons are available in three models – Standard, Pro and MAX. Standard offers an all-around combination of size, speed, forgiveness, feel, distance and control. Pro is designed to appeal to better players, with a compact head, thinner sole and topline, and minimal offset, making it easier to shape shots and promote differing trajectories. MAX irons combine the largest head size with an extremely low CG, making them easy to launch on a high, long-carrying trajectory. One women's Mavrik Irons model is available, MAX-W.
RRP: £849 (steel), £1,049 (graphite). On sale from Feb 6.
For more details about the complete range, visit www./uk.callawaygolf.com/