Moor Park Golf Club's status as one of the south east's leading private members clubs went up a further notch this month following the official opening of the 36-hole venue's new short game academy.
The short game area, which took over three years to build, from initial planning stages to the completion of its construction, boasts over 1,000 square metres of practice facilities and further enhances the reputation of the already-renowned Hertfordshire club.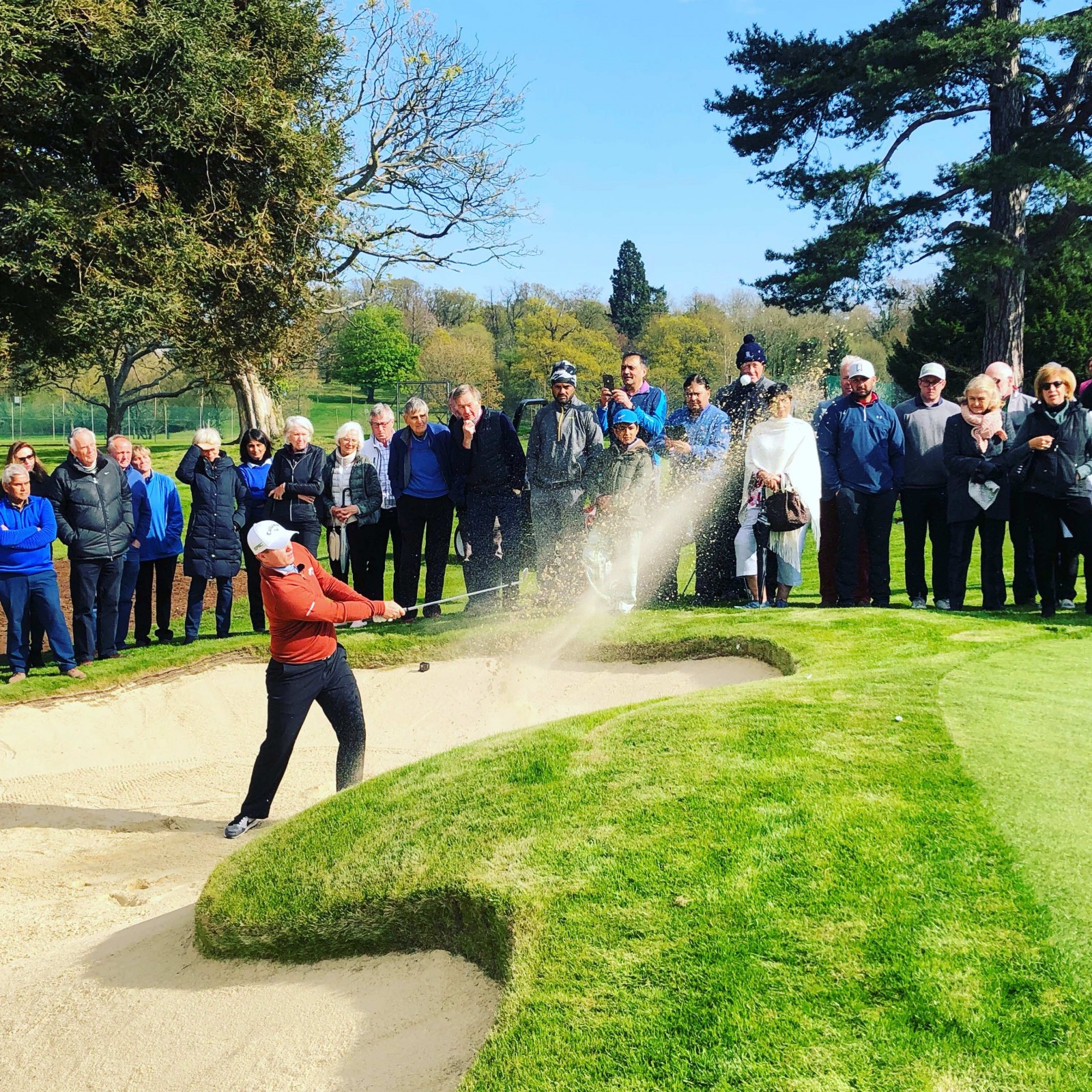 Award-winning golf course architect James Edwards, who undertook the design of the project, said: "Without doubt, Moor Park is now home to one of the finest and most intelligent short game facilities in the country. We are delighted that a club as prestigious as Moor Park had the vision and belief to engage my company, Edwards Design International, and embrace our plans."
He added: "Three particular points set this project apart from the rest – its sheer size, with 360-degree approach areas from designated zones; its proximity to the clubhouse, which gives easy access to members; and the 18 perimeter tees that are designed to create a unique short game course."
The short game area, which is only open to members, officially opened on April 13, with members and guests enjoying complimentary canapés and Champagne, followed by a short game demonstration and Q&A session with European Tour player and Moor Park ambassador Callum Shinkwin.
"As a European Tour professional, I am incredibly fortunate to practice and play on the best courses from around the world," said Callum. "I can safely say that the Moor Park short game area is one of the best facilities I have seen, and I am incredibly honoured to be a part of its opening."
The area gives members the opportunity to play and practice a selection of shots within 60 yards from different lies, with the flexibility to allow multiple members to use the area without interference. The facility strengthens the already very strong complement of game-improvement facilities on offer at the club, including a double-ended driving range, swing studio and SAM putting lab.
Amy Yeates, Moor Park's chief executive, said: "The short game area is a huge benefit to our members, and one we are very proud of. We are working hard on enhancing the membership offering at Moor Park, and this world-class facility is another step in the right direction for our mission to reinstate Moor Park as one of the best private members' clubs in the South East."
To watch a 30-second video of the new short game area, click here.